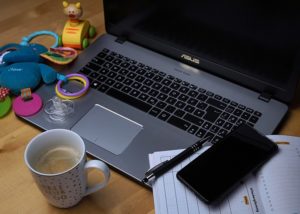 It can feel absolutely impossible to lose weight when you're busy. Impossible! Everything your doctor recommends in order to burn through excess body fat requires you to carve out more time in your day.  When you just don't have that kind of time, it's easy to feel that you are trapped without any opportunity to overcome your weight challenges.
You CAN Lose Weight When You're Busy
As doubtful as you may feel on the subject of being to lose weight on your busy – rightfully so, after what you're going through – the truth is that you can do it. There are strategies that you can put into place that will allow you to keep up with your packed schedule and still bring your body mass down.
None of this will require you to buy specific branded diet foods or even do anything radical.  Instead, with a solid commitment and an understanding of what your current habits are doing to contribute to your weight, you can make a few swaps here and there that will make all the difference.  They won't take any more time out of your day than you'd usually need.
Tips to Lose Weight When You're Busy
Use these tips to lose weight when you're busy.  You may even find that by following them, you have more energy and endurance to be more efficient and get more out of your day!
1 – Clean Up Your Diet
You need to be willing to make some changes to your diet if you want to drop the pounds, busy or not. This doesn't mean skipping meals, and no, you don't need to be hungry all the time. However, if you've been leaning heavily on fast food to get your meals done fast, then you'll need to take a second look at that menu.
Yes, you can still use fast food, but make smarter choices. Go for the salad with grilled chicken. Skip the creamy dressing in favor of the lighter oil and vinegar-based options. Have a look at the calorie contents of your meals online.  If you must have one of the sandwiches, pay close attention to the sides you choose. For a beverage, drink water! Skipping the soda can make a massive difference to your calorie and sugar intake.
2 – Track Your Nutrition
Before you start pointing out that this list wasn't supposed to add any extra time-consuming tasks to your day, keep in mind that there are tons of apps out there, from Fitbit to MyFitnessPal and SparkPeople, which all have super-fast and convenient nutrition trackers. Due to their simple designs and massive databases, you can enter entire meals into your tracker in less than a minute.  Taking an elevator to the 23rd floor? You could enter an entire day's worth of meals in that time!
3 – Begin Becoming Physically Active
This is usually the step that most people find to be the most difficult to fit into a packed schedule. The good news is that to lose weight when you're busy, your diet has the biggest impact. Therefore, you can start small with your exercises and build up as you figure it out. Any opportunity you can find to get up and move around for five minutes is perfect. Get yourself used to making a priority of being active. Grow it from there. The key right now is simply to get started.