APEX-TX5 Metabolic Support Formula
APEX-TX5 – DRIVE POWER AND PERFORMANCE TO A NEW LEVEL*
4.7 star rating
181 reviews
APEX-TX5 red and blue specked white tablets were developed with your weight loss strategy's top struggles in mind. Shrink those challenges and stop them from becoming barriers to your goals with 100% CLINICALLY RESEARCHED ingredients.*
Give your healthy metabolism the support it needs and maximize your fat-burning workout performance. Squeeze every drop from each step you take to reach and maintain your weight loss goals.*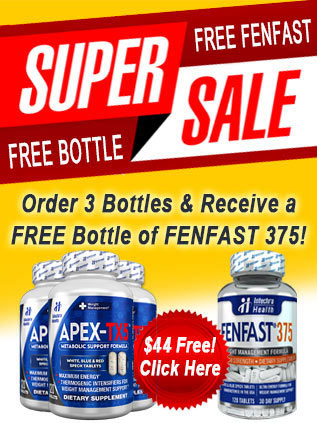 What Benefits Can You Expect From
Choosing APEX-TX5
Power your energy & performance to an all new level with APEX-TX5 diet pills.
You can rely on these
meticulously formulated tablets
to support your weight loss efforts
with these benefits:
CONCENTRATED ENERGY BOOSTERS – Don't let fatigue hold back your ultimate fat-burning workout performance*

INTENSIFIED THERMOGENICS – Feel confident in your body's maximum burn during every exercise*

SHARPENED FOCUS ENHANCERS – Keep your eyes on the prize and make smart dieting and nutrition choices*

MAXIMUM METABOLISM SUPPORT – Keep your metabolic rate where it should be to know your body is working with you, not against you*
Clinically Researched Apex-TX5 Ingredients
When you want to be sure you're choosing the right product for you, one of the first places you should look is at the ingredients list. Intechra Health Inc. proudly shares the complete list of ingredients comprising its APEX-TX5 proprietary formula. This provides you with the information you need to understand what these diet pills can do for you, how they work, and how they are supported by clinical study.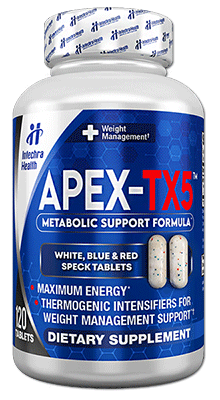 What Makes APEX-TX5 Different?
It's no mystery that when it comes to the weight management supplement industry, you have choices. Lots of choices. However, this doesn't mean that every option is right for you. APEX-TX5 stands out above the crowd in many ways.
Here's how you can be confident that APEX-TX5 will support you as you stick with your healthy diet plan and keep up your fitness program:
Contains only 100% clinically researched ingredients

24/7 United States based customer support

Encourages long-term healthy dieting and fitness

Sold by Intechra Health Inc., a well-established, trusted US company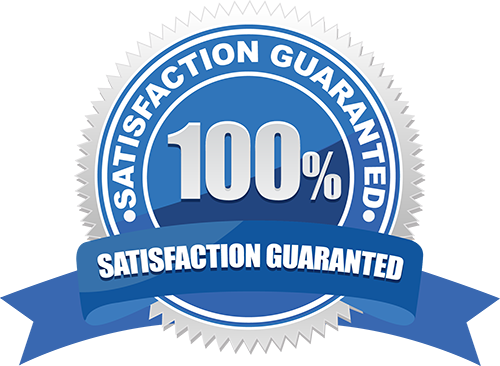 APEX-TX5 Tablets Quality Guarantee
The company behind APEX-TX5, Intechra Health, uses only the highest quality ingredients available to produce a consistent product you know you can trust.  This lets you buy APEX-TX5 with confidence in knowing the best standards were applied to the development of this formula and to the manufacture of every pill in your bottle.
The APEX-TX5 tablets are white with red and blue specks, making them easy to identify.  Using this supplement according to its official directions involves only two capsules taken twice per day.  This makes it simple to fit into your daily routine.  Each bottle provides you with a complete 30-day supply of tablets and purchasing multiple bottles at a time gives you an easy way to save.